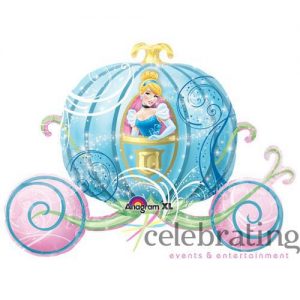 Disney Princess Cind...
Disney Princess Cinderella Carriage Supershape Foil Balloons – This is a beautiful supershape foil balloon of the lovely Cinderella in the carriage. This will tie in wonderfully with your Princess Cinderella themed party. The supershape measures 33″ (83.82cm). All balloons … Read More
$

14.00
Add to cart
Disney Princess Cind...
Disney Princess Cinderella Supershape Foil Balloons Bouquet 5pk – This is a beautiful pack consisting of 18″ foil balloons and a supershape foil balloon of the lovely Cinderella. This will tie in wonderfully with your Princess Cinderella themed party. The … Read More
$

25.00
Add to cart